Convention Hotel Cutoff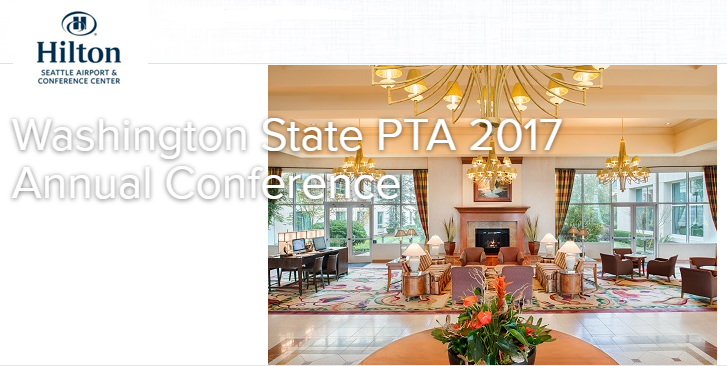 We have a block of rooms reserved for the convention at a discounted rate. Please book your room now on the Hilton website.
Convention attendees must check-out on Sunday, April 30 by 11 am.
For dining and travel information, visit the convention Hotel & Travel page.
Related Events
Washington State PTA strives to assure that all meetings and other activities of the Association are available for participation by all of its members, consistent with the Americans with Disabilities Act ("ADA") and the Washington State Law Against Discrimination (RCW 49.60).
Individuals requiring special accommodations to attend or participate in WSPTA meetings are requested to contact the office in advance: (253) 214-7410 or email.