Member Discounts
---
Washington State PTA members can save money through member discount providers. WSPTA collaborates with businesses and associations that support WSPTA's mission and vision. As part of that relationship, these organizations offer members special discounts.
Member discounts are offered to all WSPTA members. To take advantage of these discounts, go to the member discount codes page. Login using the username and password found in the welcome email attached to your membership card. Can't find this login? Email us at support@wastatepta.org.
For further information about the benefits of PTA membership please visit the Value of PTA page.
Are you a business that would like to join our membership discounts program? Please fill out this form.
Note: Please do not share promotional codes or the member username and password with non-WSPTA members or on social media.
Up to 25% Off Rentals
Avis Car Rentals
With special member discounts and the highest level of service, there's never been a better reason to rent with Avis.
Up to 25% Off Rentals
Budget-Rent-A-Car
Budget-Rent-A-Car is one of the leading, most trusted providers of affordable and reliable car rental for the value-minded consumer.
Photo Canvas Prints Discount
CanvasDiscount.com
CanvasDiscount.com specializes in producing customized, high-quality Wall Décor and Photo Gift items.
Washington State PTA members receive an additional 15% off on all Photo Canvas Prints.
PTAs get 50% off an annual plan
Cheddar Up
Cheddar Up – Collect payments and create customized forms online for free! Thousands of PTAs have trusted Cheddar Up to collect for events, fundraising, spirit wear stores, enrichment programs, dues and more. Here's why:
Collect both payments and forms in the same online transaction
Robust group tracking and reporting
Card readers to accept in-person payments
Easy handoff year to year
Paying is easy for parents—no app or account needed
CheapAirportParking.org is a premier airport parking reservation provider for major airport areas across the U.S., We've partnered with over 200 airport parking lots to bring you the best deals on airport parking. WSPTA members save up to 20% off daily airport parking rates. There are no blackout dates, restrictions, or limitations on how often the promo code is used.
Member discounts at over 250 top national retailers
Corporate Shopping Co.
CORPORATE SHOPPING MEMBER DISCOUNTS
Corporate Shopping connects Washington PTA members to over 250 top national retailers offering incredible member discounts and private offers.
A few popular retailers include: Costco, Sam's Club, Chase Mortgage, Avis, Hertz, Budget, Expedia.com, Booking.com, 1800Flowers, TrueCar Employee Auto Purchasing, Walt Disney World, HP Employee Purchase Program, Lenovo, Dell Member Purchase Program & Many More!
Special Rates for All Printing Needs
FedEx Office
Local PTAs and individual members receive special rates for all printing needs.
Offer (black & white copies, 20#): $0.04 each (single-sided)
Offer (black & white copies, 24#): $0.05 each (single-sided)
Offer (color copies, #24): $0.36 each (single-sided)
Offer (production services): 15% off cost
Current offer: 30% off.
Learn more about Great Wolf's health and safety policy during the COVID-19 pandemic.
This offer may not be valid during holiday and blackout periods or combined with any other discount or offers. Additional charges may apply for themed and premium suites, weekends, and/or holidays.
20% discount
LEGO Bags by Carry Gear Solutions
Washington State PTA members get a 20% discount on LEGO® Bag products by Carry Gear Solutions.
"We design our bags to capture all the elements of the LEGO universe—creativity, humor, even nostalgia—and engage the user in a play-like experience. LEGO® Bags are made using materials from post-consumer water bottles. For school, work, home or travel, there is a bag for every builder. Play has no age limit and neither do LEGO® Bags."
WSPTA members receive 30% off non-sale items from Nectar, a bath and body company with handmade products like bath bombs, bubble bath, body scrubs, and gifts made in the U.S.
10% off any leather belt
"Perfect for jeans and work, our leather belts are one of a kind."
WSPTA members save 10% off all leather belt purchases.
Save $15 on Any Leather Bag Purchase
The Real Leather Company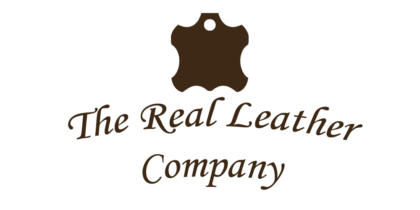 Perfect for work, these leather messenger bags are an upgrade on any old backpack. Carry your gear safely and in style!
WSPTA members save $15 on any leather bag purchase with The Real Leather Company.
15% off concert and event tickets
The Seattle Symphony
Washington State PTA members may purchase tickets to the Seattle Symphony at a 15% discount. This discount also applies to National Geographic Live speaker events held at Benaroya Hall. Handling fees are also waived.
WSPTA members can access ticket discounts on select events at the Tacoma Dome, including Monster Jam and Professional Bull Riding.
Please note this does not include all events at the Tacoma Dome (concerts, etc.).
Discount Varies with Each Perk
Tickets at Work
As we continue to look for new and innovative ways to show appreciation towards our members, we are offering this complimentary perk that gives you access to 20 – 70% off on movies, hotels, shows, concerts, sporting events and more. This is just a small token of our appreciation for your hard work for kids.
Save up to 60% off on Hotels worldwide! (We price match within the first 24 hours of booking.)
Save up to 50% off on Theme parks!
Save up to 30% off on Movie tickets!
Save up to 40% off on Shows and event worldwide!
Save up to 50% off on Water Parks! Ski!
Save up to 70% off on Shopping deal!
Receive access to over 80,000 events worldwide (Concerts, Sporting events, Shows and more)!
Get great deals on Gift cards with little to no convenience fees!
Use the special WSPTA code to set up a new account – learn more and find the latest deals here.
10% Discount
TrophyCentral.com
TrophyCentral has provided trophies and awards to over 370 of the Fortune 500 companies, and to over 9,600 elementary and secondary schools, colleges and universities
WSPTA members may take advantage of a special 10% discount.
Save on Admission and Concert Tickets
Washington State Fair
Washington State PTAs save on admission tickets, ride packages, and select concert tickets from September 2 through September 25.
Additional Benefits
National PTA