Health & Well-Being
---
At its heart, PTA is about connection. WSPTA is committed to providing information and resources to help parents, educators, and PTA leaders be successful as we confront the realities of this pandemic. It is our sincere desire that families remain safe and healthy.
updated April 7, 2020
National PTA Resources
updated April 7, 2020
Parent and Educator Resources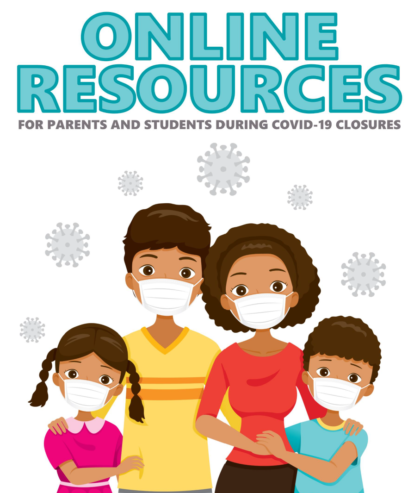 The European PTA has shared a comprehensive document of Online Resources for Parents and Students During COVID-19 Closures. There is a wealth of information and links categorized in sections such as "Family Activities to do at Home" and "STEM Resources" and "Free Subscriptions and Services". You will find links to the Cincinnati Zoo for a home safari or the Seattle Symphony Orchestra for free live stream performances.
---
National PTA's partner, Common Sense Media, has launched a free online resource to help educators and families transition to learning at home. Wide Open School features the very best resources from publishers, nonprofits, and education companies.
---
OSPI released a document on April 6, detailing Continuous Learning resources and tools for districts and students. The document covers, in detail, support for educators, students, and families in pursuing continuous learning during prolonged school closures due to COVID-19.
updated April 6, 2020
WSPTA Media Statements
updated March 29, 2020
PTA Resources
March 29 – Family and Community Engagement During This Time of COVID-19 – Guest post from Judy East, WSPTA Family and Community Engagement Committee member. Judy shares ideas on areas that we can focus on such as being positive, communicating, collaborating with school efforts, and planning virtual PTA activities.
March 27 – Taking Care of Business Through Virtual Meetings – For PTAs seeking guidance in how to complete the business of their organization prior to the end of the fiscal year.
March 26 – Washington State PTAs and COVID-19 – This post covers topics such as advocating for all, childcare, supporting schools, events and activities, venue rental agreements, virtual meetings, donating to families, and media inquiries.
March 18 – National PTA's FAQs Regarding COVID-19 – This list of questions includes answers and links to resources that you may choose to share with your members.
March 12 – PTAs and Coronavirus: How We Deal – Guest post from Grace Jurado, President, Northshore Council PTSA. Grace discusses food, childcare, fundraisers and programs.
March 2 – Ten Tips for Speaking with Media – If a PTA leader is contacted by the media these tips will help you prepare and frame your responses.
updated March 30, 2020
Additional COVID-19 Resources
Other sources of information educators and families should monitor are:
In addition, we recommend visiting your school district's website for the latest news specific to your school(s).
---
The Washington State PTA (WSPTA) believes that to achieve our vision to help every child's potential become a reality, we must be strong advocates for the whole child; including his or her health and well-being. Healthy students are absent less often, experience fewer behavior problems, and have an easier time learning.
A student's health and well-being may be achieved with a healthy diet, physical activity, safe drinking water, and mental health and emotional support.
More information can be found on the National PTA website Family Resources / Health pages.
Learning First Alliance - Mental Health
Office of the Education Ombuds
Office of the Superintendent of Public Instruction - Child Nutrition
US Department of Agriculture - Smart Snacks in Schools