Student Showcase
---
Students across the state participate in a number of Washington State PTA programs and events. From inspiring works of art to composing musical masterpieces to choreographing themed dances and so much more our students are an ongoing source of inspiration.
---
Reflections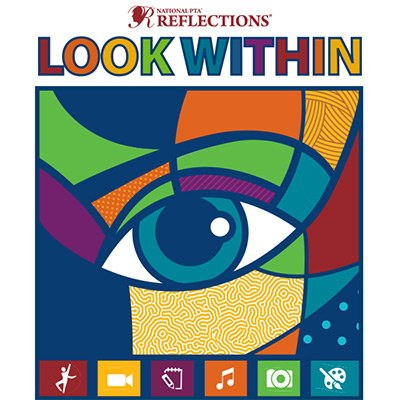 Reflections is a National PTA arts recognition program that helps students explore their own thoughts, feelings and ideas, develop artistic literacy, increase confidence, and find a love for learning that will help them become more successful not only in school but in life.
Students in pre-K through grade 12 create original works of art in response to a theme. The theme for the 2019-2020 program year was Look Within. Students submit their completed works of art in one, or all, of the available arts categories: Dance Choreography, Film Production, Literature, Music Composition, Photography, Visual Arts. Click here for a list of the state-level winners and to see samples of their work.
WSPTA Essay Contest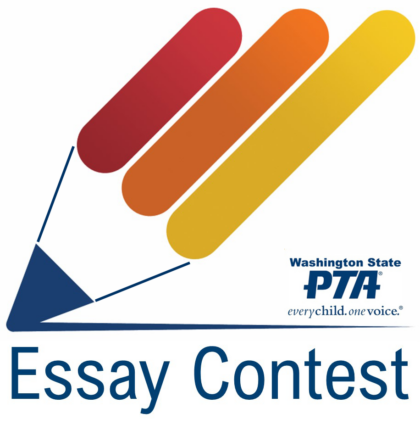 This statewide essay contest explores the important and varied influencers in the lives and education of children – from the children's perspective. Every day children are exposed to a variety of people and each one has an opportunity to influence the path a child decides to take. Whether it is someone that sparks an interest in a new topic, helps them work through a problem, shapes the kind of person they want to become by modeling behavior, simply listens to them, or any number of other actions, this is the platform for students to share their appreciation. View the students reading their essays on our YouTube channel.
WSPTA Essay Contest Winners
Kindergarten Division: Rudved Silam — Cherry Crest PTSA 2.3.25 — Essay Title: "My Dad"
First-Second Grade Division: Lakshana Anand–1st Grade — Audubon PTSA 2.8.5 — Essay Title: "Making me a better learner day by day"
Third- Fifth Grade Division: Tracy Zhu–4th Grade — Mill Creek PTA 7.3.37 — Essay Title: "My Influential Role Model"
Sixth-Eighth Grade Division: Tiana Dumitrescu–8th Grade — Inglewood MS PTSA 2.8.73 — Essay Title: "My Coach. My Mentor. My Friend"
Ninth-Twelfth Grade Division: Elizabeth Hwang–9th Grade — Newport HS PTSA 2.3.155 — Essay Title: "No Matter the Distance"
Special Author Division: Garvit Jain-6th Grade — Inglewood MS PTSA 2.8.73 — Essay Title: "My Family"
Scholarship Program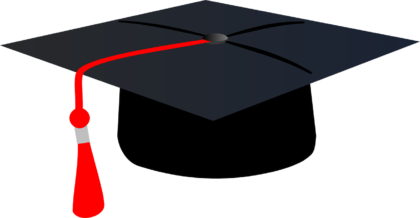 Washington State PTA offers three $3,000 scholarships and one $1,000 scholarship to graduating seniors from Washington state public high schools with an active PTA, who will be starting college (either two-year or four-year) in the fall. The scholarship may be used to offset the cost of tuition, books, supplies, room, and/or board.
$3,000 scholarship awardees:
Evelyn Chen, Newport High School
Mona Malone, Roosevelt High School
Lakshmi Kameswari Lahari Nidadavolu, Tesla STEM High School
$1000 scholarship awardee:
Albert Kwong, Bellevue High School
WSPTA Game Development Competition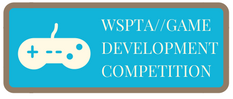 The WSPTA Game Development Competition is a STEM-based program, introduced in 2016, to encourage and support student success. Students in grades 9-12 (or 7- and 8-grade students as part of a larger group of 9th graders or older) attending a school with a PTA in good standing may participate and share their knowledge of computer science based on an assigned theme. The purpose is to provide an opportunity for students, either individually or in teams of up to six members, to use their creative talents and express themselves by developing a computer game. Students' submissions are judged in the following areas: game of the year, arts and animation, game design, programming (code), and audio design.
The theme for the 2019-2020 competition was Animals.
WSPTA//Game Development Competition Winners
Best Overall Game – Team
Team: Custard, Interlake High School PTA 2.3.150
Title: Cube
Soap (Sophia) Zhang: Team Leader, Artist, Developer
Raza Khan: Artist, Developer
Yuchen Xin: Developer
Chien-Yu Xiong: Developer
Best Game – Individual
Gene Mary Cheruvathur, Tesla STEM High School PTA 2.8.105
Title: Attack of the Globs
Best Code
Team: Custard, Interlake High School PTA 2.3.150
Title: Cube
Soap (Sophia) Zhang: Team Leader, Artist, Developer
Raza Khan: Artist, Developer
Yuchen Xin: Developer
Chien-Yu Xiong: Developer
Best Art and Animation
Team: Fish Otta Water, Interlake High School PTA 2.3.150
Title: Always a Bigger Fish
Matthew Sun, Artist and Animator
Olaf Seisler, Coder and Team Leader
Yixing Xu, Coder
Russell Sam, Composer, Audio Designer and Coder
Elaine Guo, Coder and Organizer
Best Game Design
Team: Custard, Interlake High School PTA 2.3.150
Title: Cube
Soap (Sophia) Zhang: Team Leader, Artist, Developer
Raza Khan: Artist, Developer
Yuchen Xin: Developer
Chien-Yu Xiong: Developer
Best Audio
Team: Fish Otta Water, Interlake High School PTA 2.3.150
Title: Always a Bigger Fish
Matthew Sun, Artist and Animator
Olaf Seisler, Coder and Team Leader
Yixing Xu, Coder
Russell Sam, Composer, Audio Designer and Coder
Elaine Guo, Coder and Organizer