COVID-19 Public Education Campaign
---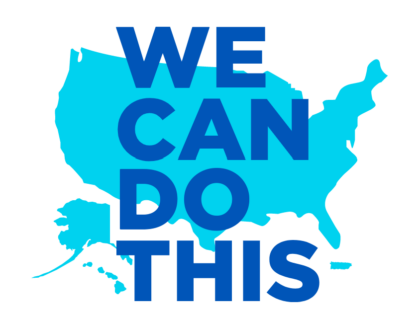 Over the past 125 years, PTA has been a trusted resource for parents and educators. We seek to provide data-driven information that helps individuals in making informed decisions based on fact.
Washington State PTA (WSPTA) is a recipient of COVID Continuation funding, sponsored by Fors Marsh and the U.S. Department of Health & Human Services (HHS). WSPTA was selected by National PTA to support work related to the HHS "We Can Do This" campaign. WSPTA is tasked to execute a campaign to ensure safe schools for students during the pandemic, including awareness, confidence, and the use of vaccines. Read the full press release here.
As the largest volunteer child advocacy organization in the nation, National PTA is the conscience of the country for children and youth issues. Through advocacy, as well as family and community education, National PTA has established programs and called for legislation that improves our children's lives, such as:
Creation of kindergarten classes
Child labor laws
Public health service
Hot and healthy lunch programs
Juvenile justice system
Mandatory immunization
Arts in education
School safety

We Can Do This Campaign
Here are some resources provided by HHS:
How to Host a Vaccine Clinic or Community Forum
Interest Form – Pop-up Vaccine Clinic Event – Due by March 31
How to Host a Vaccine Clinic
Creating Awareness
National PTA
Tackling COVID-19 Together
National PTA has provided resources on their website to help PTAs in working with their communities and sharing resources with parents. This webpage is broken out into resources for families, PTA leaders, and educators with videos, podcasts, posters, social media posts and graphics, and many PDF resources.
Informational Resources
Washington State Department of Health (DOH)
Centers for Disease Control (CDC)
Office of the Superintendent of Public Instruction
Your family doctor or pediatrician
Supporting Advocacy Efforts
PTA has a 125 year legacy of advocating for children. Washington State PTA has consistently advocated for the health and safety of children and youth alongside the work we do in advocating for education. By putting our efforts into advocating for the whole child, we are improving the opportunities for every child to reach their potential. WSPTA's long-term platform includes a legislative principle, "Washington State PTA shall identify and initiate education and action on public policy that protects and promotes the health and welfare of children and youth." In addition, we have resolutions that support "Child Safety and Protection" and "Health and Nutrition".
Recent Advocacy Work for Vaccines:
During the 2019 legislative session WSPTA testified to the legislature regarding a bill designed to help protect vulnerable children from the outbreak of measles in our state. PTA has been a supporter of mandatory immunizations for school-age children since the 1970s. Before the development of the measles vaccine, nearly every child in the US contracted the disease, and approximately 500 children died from measles every year. The Centers for Disease Control reported that measles had been eradicated nearly 20 years ago.