105-day session kicks off January 14th with ceremonies and bills
Prepared by Marie Sullivan, WSPTA Legislative Consultant, legconsultant@wastatepta.org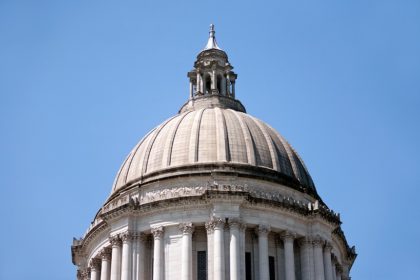 The 66th Legislature convened Monday, January 14, 2019, with Democrats holding majorities in the House and Senate and in the Governor's Office. Monday kicked off with swearing in a large group of new members, with family and friends invited to attend the festivities. Usually reserved for Presidential year elections, the turnover in both chambers – and with both parties – was significant in 2018, with large freshman classes in both the House and the Senate. On Tuesday at 11:30 a.m., Governor Inslee will deliver an address to a joint session of the Legislature, when he is expected to focus on his policy and budget priorities. Read more here.
Keep up with the bills and committee hearings related to WSPTA member-generated Legislative Priorities and long-term positions by utilizing the WSPTA Bill Status Report.