Spring forward – session likely to end March 12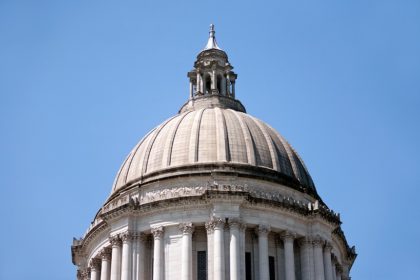 Prepared by Marie Sullivan, WSPTA Legislative Consultant, legconsultant@wastatepta.org
As mentioned in the last report, this week was expected to be fast and furious and it didn't disappoint. March 6 was the deadline for most bills to pass the opposite chamber; the main exceptions are budget bills, bills necessary to implement the budget, and tax bills. And amid all the legislation, $100 million is expected to be pulled from state reserves to help with the COVID-19 outbreak.
The House and Senate worked long hours to get a lot of major legislation off the floor before the Friday cutoff. On March 4, following a dinner break, the House reconvened for more than six hours of debate on ESSB 5395, the comprehensive sexual health education bill. It passed the House 56-40. The two chambers also worked on issues such as affordable housing, preventing gun violence, authorizing sports wagering at tribal casinos, and bills related to climate change.
Keep up with the bills and committee hearings related to WSPTA member-generated legislative priorities and long-term positions by utilizing the WSPTA Bill Status Report.