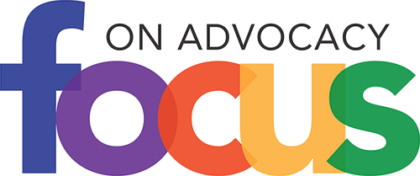 Tell legislators to preserve K-12 funding this session
Prepared by Marie Sullivan, WSPTA Legislative Consultant, legconsultant@wastatepta.org
Now that both chambers have released and passed their versions of a two-year operating budget, here are some suggestions of where to spend your advocacy efforts – please tell your legislators and budget writers to:
Fund the actual costs of transportation funding for the 2020-21 school year.

As we've said all session: it costs the same amount to transport five students as it does 50.
District buses have been busy delivering school to students: meals, homework, hotspots, home visits and engagement checkups, and so much more under the Governor's proclamation related to allowable transportation activities.
Make sure budget language accounts for actual costs and costs allowed under the Governor's Proclamation.

Allow school districts to use all of the three rounds of federal funding they have received or will receive for purposes related to the pandemic, not as backfill to enrollment decline.
Stabilize all categories of enrollment decline with state support for school districts, providing a per-pupil amount so that all school districts benefit, and mid-year cuts are softened. This includes levy equalization and passing ESHB 1476 to protect local enrichment levy collections in at least the calendar year 2022.
Make a down payment on increasing staff to support student mental health and academic success, with the House investment in 0.5 school counselors for every prototypical school.

This was a promise made more than 10 years ago, and never has the time been more important to start phasing in the adults needed to support the varied needs of our students.

Match the House levels of appropriations for computers and devices to close the digital divide.
If you are willing to send an email with this messaging, remember to personalize it to you and your student(s) experience and state that you are a member of Washington State PTA, the state's largest child advocacy organization.
Send emails to: Andy.billig@leg.wa.gov; Laurie.Jinkins@leg.wa.gov; John.Braun@leg.wa.gov; JTWilcox@leg.wa.gov; Christine.rolfes@leg.wa.gov; Timm.Ormsby@leg.wa.gov; June.robinson@leg.wa.gov; Lynda.wilson@leg.wa.gov; Sharon.brown@leg.wa.gov; steve.bergquist@leg.wa.gov; nicole.macri@leg.wa.gov; mia.gregerson@leg.wa.gov; drew.stokesbary@leg.wa.gov; Kelly.chambers@leg.wa.gov; chris.corry@leg.wa.gov; drew.macewen@leg.wa.gov; pat.sullivan@leg.wa.gov;
CC: lisa.wellman@leg.wa.gov; laurie.dolan@leg.wa.gov; Claire.wilson@leg.wa.gov; lisa.callan@leg.wa.gov; heather.lewis-lechner@leg.wa.gov; matt.bridges@leg.wa.gov; ryan.moore@leg.wa.gov; rashi.gupta@leg.wa.gov; Samantha.gatto@leg.wa.gov; Kathleen.lawrence@leg.wa.gov; alice.maclean@leg.wa.gov; stephanie.nelson@leg.wa.gov; linda.owens@leg.wa.gov; Shannon.waechter@leg.wa.gov; maddy.thompson@gov.wa.gov
---
Additional ways to stay connected:
Each week a new newsletter, "Focus on Advocacy," will be sent each Monday to subscribers to keep you informed on what is happening during the legislative session and how it aligns with WSPTA priorities. To subscribe simply click on the "Update your Profile" link at the bottom of any newsletter to select this newsletter.
Subscribe to the Action Network to participate in timely action alerts through the session. As a bonus, subscribers to the Action Network receive the new "Focus on Advocacy" newsletter.
Advocacy questions can be directed to WSPTA Advocacy Director Sherry Rudolph.