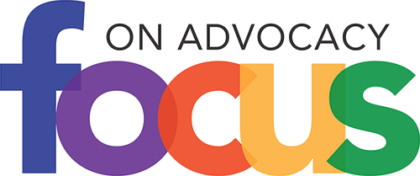 Senate and House advance improved school staffing bills
Prepared by Marie Sullivan, WSPTA Legislative Consultant, legconsultant@wastatepta.org
Student mental health and the lack of school nurses and other professionals focused on student social and emotional health has been the topic of work sessions, public hearings, and executive action during the first two weeks of this 60-day session.
On Friday, the House Education Committee advanced a substitute to HB 1664, improving the staffing ratios for school nurses, school counselors, psychiatrists, and social workers, starting with next school year. The bill was further amended by Rep. Jim Walsh, R-Aberdeen, who secured a majority vote in the committee to require a school nurse and counselor in every school building. Speaking against the amendment, Rep. Steve Bergquist, D-Renton, and Rep. Monica Stonier, D-Vancouver, didn't argue with the need, just the fact this would be a significant unfunded mandate. They also questioned the impact and consequence on smaller school districts, in particular. The bill was sent to House Appropriations, where that requirement is expected to be removed.
The Senate Early Learning & K-12 Education Committee voted the Senate version, SB 5595, out last week with all three Republicans voting No, without recommendation.  In speaking with one senator about his vote, he said he was concerned about the ongoing fiscal impact of the staffing ratio change. The fiscal note indicates a cost of about $174 million for the current biennium, growing to $600 million in 2023-25 and $700 million in 2025-27. The challenge, for example, is that it boggles the mind that a district with 18,000 students spread over 25 buildings only generates state funding for 2.8 nurses. Every district has its own skewed ratios, and that information is needed now more than ever to show the disconnect between state-funded positions and what it actually costs to operate a school, particularly under the pandemic. The burden for additional staff has always fallen on school district levies and the incremental increase, while welcome, won't solve the problem.
Keep up with the bills and committee hearings related to WSPTA member-generated legislative priorities and long-term positions by utilizing the WSPTA Bill Status Report.
---
Additional ways to stay connected: