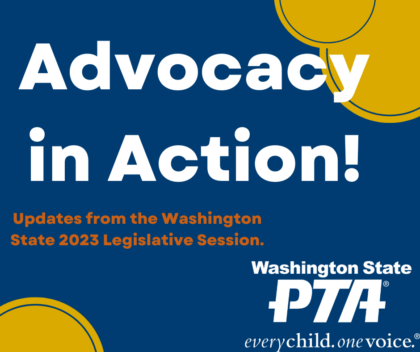 After waiting more than three hours to testify, parent advocate Jennifer Crespi asked House Appropriations Committee members to fully fund the cost of delivering services to students with disabilities. After thanking the Governor for his investments in this year's budget proposal, Jennifer pointed out it wasn't enough and urged lawmakers to remove the arbitrary cap on special education enrollment, increase the multiplier, and make the safety net easier to access. Her testimony is here.
WSPTA supports bill to remove dual credit course fees
Parent advocate Natalya Yudkovsky asked legislators to take "affordability out of the equation" when speaking in favor of SB 5048, eliminating College in the High School dual credit course fees for low-income students. Natalya's testimony can be found here.