Dear Washington State PTA member,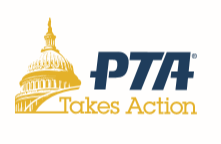 Washington has an estimated shortage of 3500 certificated teachers, and 97% of human resource (HR) directors say they are struggling or in crisis mode when asked about their ability to hire qualified, certificated candidates to fill current open positions.  Every student deserves to be taught by an excellent, engaged teacher.
We are asking you to contact your legislators with the following message here to support legislation to address the teacher shortage, which we encourage you to customize to add your personal story. Thank you for advocating for the 1.1 million students of Washington to have the best opportunity to reach their highest potential.
Visit our website for more information on WSPTA's legislative priorities or click here for more information specific to this issue. If you would like to receive WSPTA Action Alerts directly, please sign up for the Action Network here.
Thank you,
Nancy Chamberlain
Advocacy Director