Dear Washington State PTA Member,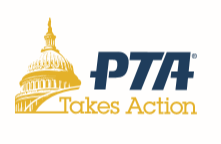 Access to a free public education is a basic right of all children residing in the U.S. and Washington. Nearly 40 years ago, the U.S. Supreme Court concluded that undocumented school-aged children have the right to a high-quality public education. Since it is the vision of PTA that every child's potential become a reality, help us now advocate on behalf of these children.
We are asking you to contact your House representatives with the following message to support ESB 5834, which we encourage you to customize to add your personal story. Thank you for advocating for ALL the students of Washington to have the best opportunity to reach their highest potential.
Click here to participate through The Action Network. Please share this message with members of your council and encourage them to write their legislators too.
Visit our website for more information on WSPTA's legislative priorities. If you would like to receive WSPTA Action Alerts directly, please sign up for the Action Network here.
Thank you,
Sherry Rudolph, WSPTA Advocacy Director
---
Thank you for participating in Washington State PTA's Advocacy Week, February 24-28, 2020. Stay tuned for action requests each day this week.