Prepared by Marie Sullivan, WSPTA Legislative Consultant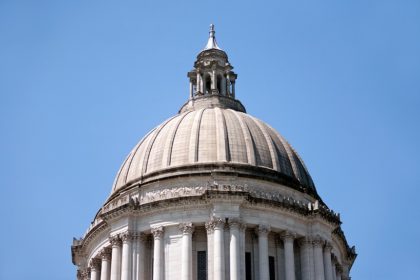 On March 11, the House and Senate operating budget negotiators released their agreed-upon supplemental operating budget. Here are the highlights for K-12 education:
$45.7 million for LEA hold harmless (list of school districts and funding);
$31.8 million for 0.5 school counselors, starting with high-poverty elementary schools (50% or higher students eligible for free and reduced-price lunch (FRPL));
$21.5 million for transportation funding hold harmless (something wonky in how OSPI calculated the formula);
$14.3 million for two additional days of paraeducator training in the 2020-21 school year, rolling forward as four days in the 2021-22 school year;
$4 million for grants to schools for enrichment purposes – OSPI to prioritize districts that need help, only available for schools with 650 students or fewer;
$2.6 million for Educational School Districts (ESDs) to support school safety and suicide prevention;
Additional funding for safety net (shows $1.9 million, I calculate $4 million);
It appears that there may be additional funding for the multiplier related to students who spent at least 80% or more of their time in general education classes (although an amount isn't called out);
$600,000 for schools to implement HB 1660, the student ASB/activities bill;
$100,000 for the Education Ombuds to continue outreach efforts; and
While no funding, professional development of teachers and principals around the new early screening for dyslexia requirements is referenced under the Educational Service Districts section (Section 508 (8)).
There are a number of reports due just by budget provisos, and three new task forces in the budget, including a workgroup to create a family engagement framework.
The 2020 supplemental operating budget passed the House this afternoon, 56-41 and has been sent to the Senate to approve. As a reminder, when bills come out of the conference committee, the only vote is up or down, no additional amendments are considered or allowed.
The capital budget has already been approved by both chambers and is in the process of being sent to the Governor. It funds the School Construction Assistance Program at more than $1 billion, provides $23.4 million for small rural school modernization grants, $13.2 million for the School Seismic Safety Retrofit Program, and an additional $4.2 million for early learning facilities. The seismic funds are for projects designated as very high risk by OSPI.
The Legislature is scheduled to adjourn March 12, 2020.