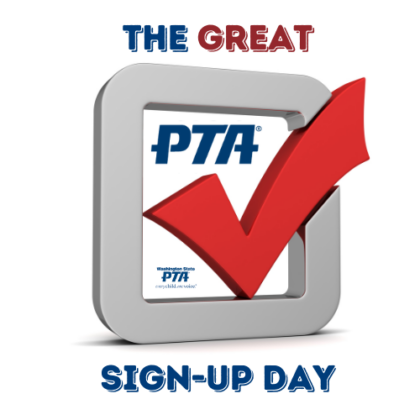 Guest post by Amanda Cabana, WSPTA Membership Director
Washington State PTA's Great PTA Sign Up Day will happen on October 26, 2022. We hope to sign up 5,000 members across Washington on this one day! This contest aims to grow knowledge and build membership by spreading the word about PTA, who we are, what we do, and why we do it as well as the knowledge that anyone can be a member of a PTA. This is a great day to invite your local community (local business leaders, community members, school board members, alumni of your school, and of course, your school's family members) to join your PTA. Post your ask on your social media sites and PTA website. Ask your school to put it in the school newsletter. Show the value of your PTA, boast and brag about what your PTA has done and what you plan on doing for the students and school. We will be promoting this contest from our state website, and social media pages and have sent multiple requests out to local community calendars/activity sites to promote this as well. All our state communications will direct people to the Find Your PTA webpage, so please double-check to ensure that your PTA's online join link is listed and correct. If your link isn't listed or needs to be updated, you can email support@wastatepta.org with the correct information or complete this form.
There will be helpful tips for this event emailed out weekly leading up to the event. And of course, there will be prizes! If your PTA enrolls at least seven members on October 26, you will be entered into the prize drawings.
By joining a local PTA, a member becomes part of the Washington State PTA, the largest volunteer and child advocacy organization in the state. Our future leaders, innovators, and citizens are our children, and our children are given their best chance to succeed when we all work together. Members of PTA provide a powerful and effective voice for all children.
I hope you and your PTA will join me on the 26th by promoting and participating in this contest!
Together we CAN!
Amanda