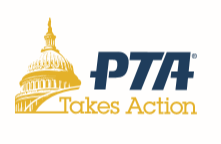 After months of input, the Federal Commission on School Safety released its final report this week. The Washington State PTA (WSPTA) supports the National PTA statement expressing some concerns about several of the recommendations, including:
The rollback of the 2014 guidance on school discipline from the U.S. Department of Education and Justice Department is particularly concerning. The Washington state Office of Superintendent of Public Instruction (OSPI) said in a statement "The data is clear. Students of color and students with disabilities are disciplined at disproportionate rates. In the 2016–17 school year, the discipline rate for students receiving special education services was 3.6 percent higher than the statewide average. The discipline rate for black students was 3.9 percent higher than the statewide average, and for Latino students, the rate was 0.6 percent higher than the statewide average. This is an equity issue. Each day a student misses class for disciplinary purposes is a day they miss learning." OSPI also stated that repeal of the 2014 guidance will not affect the recently-adopted disciplinary rules in Washington state. WSPTA supports equitable school discipline policies that keep children learning over exclusionary discipline practices.
WSPTA believes greater attention and resources should be provided for mental health early intervention and prevention services for youth and their families. WSPTA supports legislation or policies that integrate Social Emotional Learning and Trauma Informed Practices in the education system and adequate staffing of psychologists, counselors, social workers, behavioral specialists and nurses in schools.
WSPTA also advocates to Prevent Gun Violence and is opposed to efforts that arm school staff. As a member of the School Safety Advisory Committee WSPTA supports providing training to School Resource Officers to ensure consistency and standardization. And, supports the establishment of regional school safety centers to provide technical assistance to school districts to develop and maintain their required Comprehensive School Safety Plans.
WSPTA exists to promote the education, health, safety and well-being of children and youth. WSPTA looks forward to continuing to work with our legislature on supporting the physical safety and emotional needs of all students in Washington state.