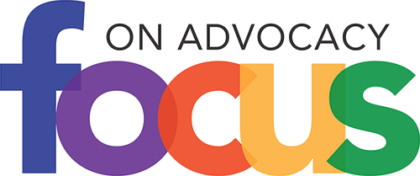 An action alert is a message that is delivered directly to an advocate's inbox that provides all of the details necessary to send information directly to your legislator(s). Once an advocate has subscribed to the WSPTA Action Network and setup their account, each time they "take action" on a message they receive the system will prefill the email message with the advocate's specific information. The purpose of the action alert is to send as many messages as possible to legislators to let them know how we feel on important topics regarding the well-being and education of all children.
There are typically two types of action alerts:
Throughout the legislative session, if a topic is up for debate or vote by the legislature that aligns with the WSPTA member-driven legislative priorities, WSPTA will send an action alert to ask our members to take quick action in letting their legislators know if we are for or against a certain action the legislature is considering.
During the WSPTA Focus on Advocacy Week, WSPTA will send an action alert each day to our members requesting you send the action message to your legislators. The schedule of topics is listed on the Focus on Advocacy webpage.
Your actions will be quick and easy but will make a tremendous impact. It will be so easy that you can take action from home, while waiting for a coffee order, or sitting in your child's pick-up line! To make things even easier during Focus on Advocacy week we have created this useful checklist.
Specifics about Action Alerts: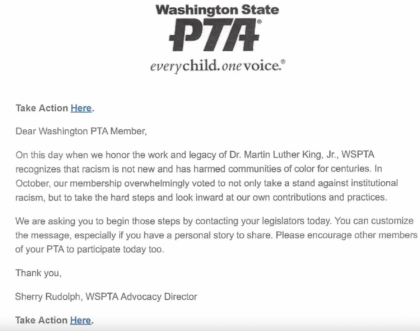 A subscribed advocate will receive an email from the WSPTA Advocacy Director Lizzy Sebring through the ActionNetwork.org platform. The first line of the message will say "Take Action Here." with a link that will take you directly into the system. The rest of the message will give you a brief idea on the topic of the particular action being requested.
---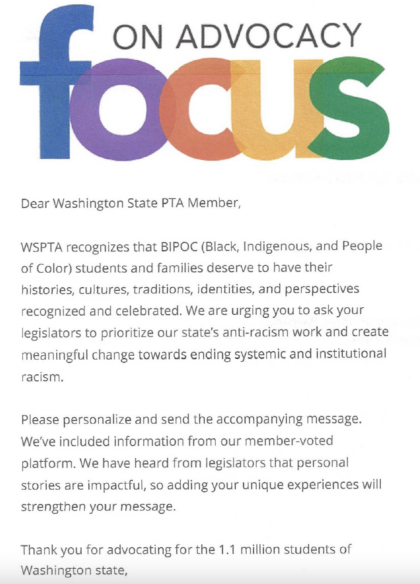 When you click on the link you will be taken to a screen addressed to "Washington State PTA Member". This message is from the WSPTA Advocacy Director and gives a little more information on the topic. In addition, it encourages you to personalize the message with a story or example of why this issue is important to you and your family. However, sending the message without personalizing is still an important action you can take.
---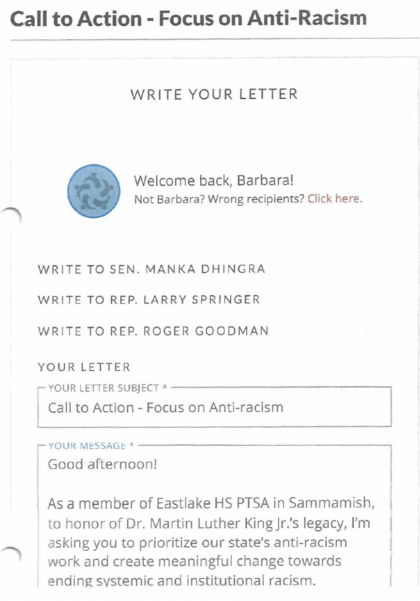 The next screen shows you who your letter will be sent to, i.e. which senator or representative. It will also have a text box with a prefilled message regarding the topic. This message is written by WSPTA and aligns with our member-driven legislative priorities. In the "Your Message" box you can add to the pre-filled message with an anecdote or story about your unique experience regarding the topic. These stories, while not required, are helpful for your legislators when advocating to others to ask for a specific action.
---
The best way to participate is by subscribing to the WSPTA Action Network so that you receive the daily calls to action, through Focus on Advocacy Week and throughout the legislative session. You will be provided with easily customizable messages that the action alert system will automatically send to your legislators.
It is easy to do and only takes a few minutes! We also encourage you to share your advocacy work on your personal and PTA social media accounts throughout the week using the hashtag #WSPTAOneVoice