Legislature past half-way point but many bills remain
Prepared by Marie Sullivan, WSPTA Legislative Consultant, legconsultant@wastatepta.org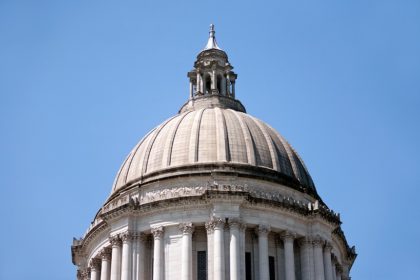 Wednesday, March 13th at 5 PM was the deadline for bills to have passed the chamber in which they started. In other words, House bills needed to pass the House, and Senate bills needed to have passed the Senate by that deadline. Typically, by this point in the process the number of bills has narrowed significantly, the topics have coalesced, and decisions have been made on companion bills as to which one will keep moving along. Much of that has happened, but the number of bills passed by each chamber is staggering: 331 passing the House and about 308 passing the Senate! If the winnowing process continues, more than half of those will not make it to the Governor's desk. Read more here.
Keep up with the bills and committee hearings related to WSPTA member-generated Legislative Priorities and long-term positions by utilizing the WSPTA Bill Status Report.