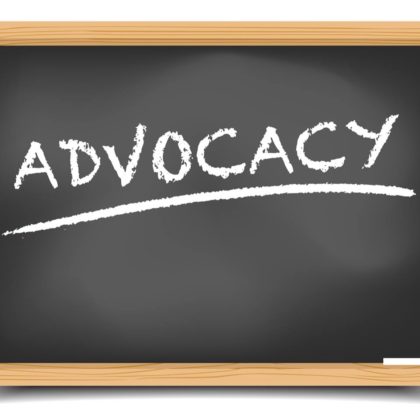 Did you know that legislators hear more about the number of chickens allowed in backyards than about K-12 schools? Every year, members decide on our legislative priorities, and WSPTA wants to make it easier for our members to connect with decision-makers to let them know that we care about the success of each and every one of the 1.1 million K-12 students in Washington.
What ARE Our Priorities?
How do you learn enough about our priorities to communicate with legislators? The WSPTA Legislative Committee has prepared new tools for members to use to learn about issues and talking points to share with legislators. We currently have our 2018 Legislative Priorities on a single handout, available in the File List on the Advocacy page here. On that page, you will also find information about each of our issues in drop-down lists – each has a brief description and a link to a "1-pager" document with background information and talking points, so you can be confident when contacting legislators. New resources will be added throughout the legislative session.
HOW Do Members Advocate on Our Priorities?
One way WSPTA has traditionally advocated for its priorities has been by showing up in Olympia on Focus Day for a day of talking to our legislators. But we recognize that Focus Day does not fit the needs of EVERY advocate. Not all our members who want to advocate for our priorities can make it to Olympia. And, our advocacy cannot and should not be just on a single day. So, for the 2018 legislative session, we are going to try something a little different. We are going to give all members more opportunities to engage with legislators in different ways.
Advocacy Week: January 29 – February 2
The legislative session starts January 8, and WSPTA has designated January 29 – February 2 as Advocacy Week. During Advocacy Week, WSPTA will send members requests to contact legislators via our NEW Take Action Network: VOTER VOICE. Once you send your first take action email through the system, your information will be pre-filled, making sending subsequent action alerts fast. Please see the blue box that says, "Sign Up Here" to register for Voter Voice. You need the member number sent to you in an email from your PTA President when you joined PTA. Then look for action alerts coming from Nancy Chamberlain, WSPTA Legislative Director during the legislative session. You can also send post cards, send emails, or make phone calls – the choice of HOW you make your voice heard will be up to you.
Focus Day: January 29
Do you still want to advocate with legislators face-to-face? WSPTA can help you do that. We will kick off Advocacy Week with WSPTA Focus Day on Monday, January 29 for members who wish to come to Olympia. Members should consult with their local PTA, council or region legislative chair for assistance in making legislator appointments for Focus Day. WSPTA Legislative Director Nancy Chamberlain and Legislative Consultant Marie Sullivan will be at the capitol to support you throughout Focus Day. Look for more information on the WSPTA blog and through Facebook posts and Voter Voice.
Other Opportunities
Can't make it on January 29? We will publish a calendar of other groups' Focus Days that align with WSPTA priorities. For example, the Professional Educators Standards Board will have its advocacy day on January 11 – a great opportunity to contact legislators about our priorities "Addressing Teacher Shortage" and "Standards for Paraeducators".
We KNOW you care about kids – that's why you are a PTA member. Imagine if legislators heard from all 133,000+ members about how much we care about kids. Every Child, One Voice!