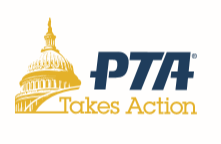 Northshore parent Austina De Bonte testified on SB 6505, the OSPI dual credit bill on Friday, January 31, 2020.
Austina shared that while we support SB 6505 we do have concerns due to the potential consequences for lack of additional funding for implementation. She spoke compellingly in support of removing barriers to accessing dual credit classes and removing financial barriers to families. However, she expressed concerns if districts are required to cover the costs with their existing resources possibly leading to rationing the number of classes or the number of students who can participate. Finally, she asked that if the bill proceeds that two amendments be considered including the support of the creation of a dual credit task force and respectfully asking that the parent voice be included by adding a representative from WSPTA.
Austina's testimony is here.