School safety top issue in education committees this week
Prepared by Marie Sullivan, WSPTA Legislative Consultant, legconsultant@wastatepta.org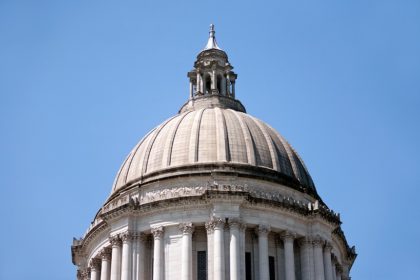 House Education Committee members held a work session on school safety and security January 29th, hearing about the tragic Sandy Hook shooting from Alissa Parker, a parent whose daughter was among the 20 children killed that day. Parker, who has started a non-profit focused on school safety, offered her observations and recommendations on making schools safer. The committee also heard from University of Washington Tacoma professor Eric Madfis, whose research focuses on the causes of and preventing school violence. His presentation can be found here. The work session followed a press conference where school safety bills were released by House and Senate Democrats.
The following day, the Senate Early Learning & K-12 Education Committee took testimony on many school safety bills and a Governor-request bill to increase staffing ratios for guidance counselors, social workers, nurses and psychologists. The nearly two-hour hearing was action-packed, and can be watched here. The House Education Committee will take up some school safety bills on Monday, February 4th.
As we end Week 3 of this 105-day session, more than 1,700 bills have been introduced. Read the full report here.
Keep up with the bills and committee hearings related to WSPTA member-generated legislative priorities and long-term positions by utilizing the WSPTA Bill Status Report.
In addition, here are a few comparison charts to help you: