Guest post provided by WSPTA Family and Community Engagement Director Shelby Reynolds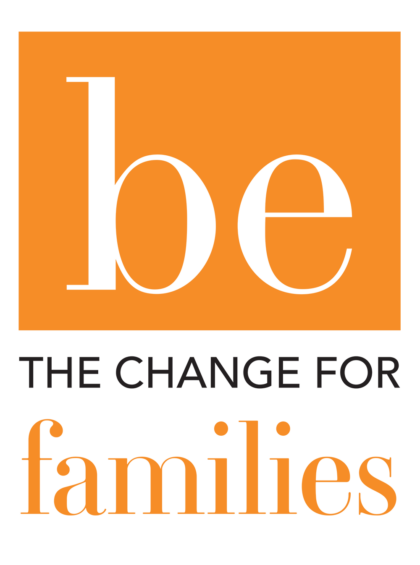 In my first eight months as WSPTA's Family and Community Engagement Director, I've had the good fortune to meet some really fabulous people from local PTAs and councils who are doing amazing work in their communities.  Recently I had a chance to sit down with the Everett Council FACE and DEI Chair, Beenish Iqbal, to interview her about her PTA experiences and the current FACE and DEI related happenings in her district.  Beenish and I met on a weekend day, when a lot of us do our PTA work and I found her to be full of ideas and inspiration for why FACE is so important and how we can be doing the work in our areas.
Tell me a little about your PTA "career" and your current PTA role.
I joined PTA in 2015 at Cedarwood Elementary where I chaired the Book Fair for 2 years.  I later became president and held that role for about 18 months.  I stepped away for a bit to manage family responsibilities and go back to school.  I'm now the Vice President for Membership at Jackson High School and the Everett Council FACE/DEI Chair.  I have two boys in Everett, who are in 5th and 11th grade.
What are some challenges your Council is facing?
Bringing parents back to the school board and leadership "podium" has been really challenging during the pandemic.  I have been emailing parents individually who have students at Jackson asking them to re-engage with our PTA. Parents just aren't responding like they did before Covid.  I have a great team of leaders, but I really think we need help with bilingual services and interpretation and translation.
Once we welcome people into our group, we need to make ourselves competent in helping them, including providing support in their languages. When people don't feel heard/seen or don't get resources and support in their preferred language, they walk away or don't engage.  Fundraising to support those services is critical.  Our PTAs and Councils should provide that support for language – both translation and interpretation. 
What are some of the goals Everett Council has for this year?
Everett Council really wants to focus on our work with families, particularly those who are underrepresented.  We want to uplift those families who haven't had a voice or a seat at the table.  We have a variety of communities in Everett and it is important that we are incorporating voices from all of those communities across our district.
Before Covid, family access to school and district practices was harder to come by.  Even with an increase in remote and digital information, our Spanish and Vietnamese families experience more barriers to accessing school and district information than most other families.
Everett has the Natural Leaders Program (https://www.wabsalliance.org/engaged_families/natural-leaders/). Despite common interests, past experiences have led to some tension between our two organizations.  Through a conversation with a friend of mine, who is a Natural Leader, I was connected to some services for translation for a book fair project we were doing.  In our conversations, I recognized that there were many similarities between our two groups, including the basic structures and the goals for service to families.  I saw an opportunity for our two organizations to partner with each other in service of our community.
We are planning a shared book club experience with the leaders in both Everett Council and Natural Leaders, where we can find common ground and create relationships.  We will be focusing on how issues affect all of us as parents and using those similar experiences as parents to move toward collective positive action.  I have been centering our work on the idea that whether you are a Natural Leader or a PTA Member, you are a supporter of children and that common goal can help us partner together.
Can you share some of the experiences that have helped to shape who you are as a leader?
My family moved here from Toronto, CA in 2015 and at that time I was a stay-at-home mom.  My husband was working and my kids were in school, so I found that I had some time to focus on my own learning.  I learned about the Parent Leadership Training Institute, a 10 week course that teaches parents to navigate our school system and become advocates for their children.  (https://www.wafamilyengagement.org/) The program is hosted by Washington Family Engagement and also offers a parallel class for children and youth that teaches them about building community.  My sons have been through that program and I'm proud of what they've accomplished and learned through that experience. 
The experiences I had in PLTI and as a PTA leader have taught me that it is important to explore options to make you a better person as much as possible.  If you want to become part of any community, you need to learn the norms of that group so that you can contribute.  This will allow you to give back and continue learning – learning should never stop.  When we stop learning, we are not a benefit to anyone.
This has also inspired me to seek a dual endorsement for teaching in Special Education and Elementary education.  It's so clear that we need Special Ed teachers more than ever and I've become really passionate about doing research on children and families.  In my work as an intern and a student, I've recognized that our schools need to be doing more to increase inclusivity and diversity.  This is inspiring me to focus on this work in Everett.
If I can do it, you can do it.  I joined so that I could show others that it's not that hard to step up and do great things for your community. If you just work together, we can do great things for kids.
Beenish, a member of our WSPTA Family and Community Engagement Committee, is among a group of people who I have learned a lot from in my first year as FACE Director.  In particular, the work that Beenish and others are doing to engage families in her community who have traditionally not been represented in PTA is a model for what we can all be doing in our regions.  When Beenish and I spoke, I was reminded of how important FACE and DEI work is to every aspect of what we do in PTA.  Whether we are planning an event, fundraising for a service to schools, standing at the school board meeting podium, or hosting a general meeting, the foundational ideas of FACE should be at the forefront of what we do.
As you explore your FACE and DEI commitments, consider these questions:
Who is at your "PTA Table"?
How are families represented in decision making for your PTA, your school, your district?
Where might you seek out partnerships with other organizations that have similar goals?
How might you account for the ongoing need for language support for your families?
What traditions are you hanging on to in your PTA that might be barriers to participation for families?
If you would like to explore any of these questions with support, be sure to reach out to your Council, Region, and Service Delivery Team Leaders.  And as always, I'm here to learn and work alongside you.
Shelby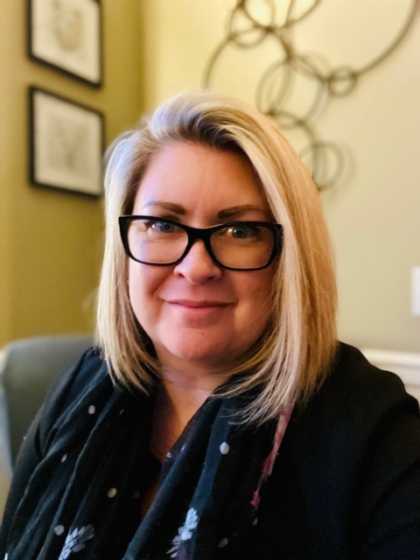 Shelby Reynolds