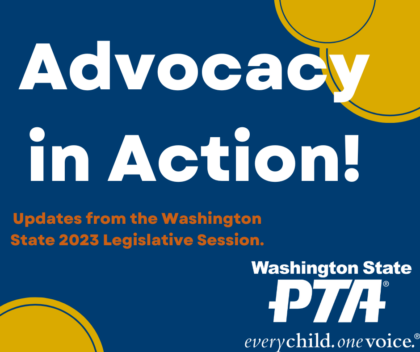 Thursday, February 9th was special education funding day in the House and Senate budget committees. Over in the Senate Ways & Means Committee, Advocacy Director Lizzy Sebring thanked bill sponsor Senator Lisa Wellman for her commitment to more fully funding services for disabilities but told legislators it was time for the cap to go. Lizzy's testimony can be found here.
Over in the House, President Nancy Chamberlain shared a similar message with House Appropriations Committee members on a proposed substitute to HB 1436. Unlike the underlying bill, which removed the 13.5% cap on students who can generate special education funding, and increased the multiplier for students who spend more than 80% of their time in general education classrooms, the substitute would phase out the cap over the next four school years and increase the multiplier at a slower rate. Other changes would also be made to the funding formula, causing most people to testify as Other or Con. Listen to Nancy here.
Advocacy Committee member Natalya Yudkovsky encouraged members of the Senate Ways & Means Committee to support SSB 5243, enhancing High School and Beyond Plans, but asked legislators to provide a longer on ramp for districts to adopt a universal platform and to clearly describe how the new HSBP platform would be developed, implemented and maintained. Listen to Natalya's testimony February 9th here.