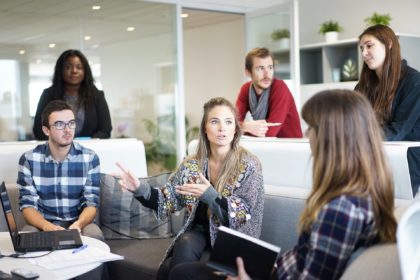 Taking the time to organize and hold a board retreat helps put your new PTA board on the same ship sailing for the same destination of success. Gathering leaders over break can infuse enthusiasm in the incoming board, giving them an opportunity to get to know one another and to think about their positions for the next school year. Here are some tips for planning a successful retreat:
Set a date. How and where can be determined later. Ideally, find a time and day over summer when all or at least a large majority of members can attend.
Make it fun. Ideally, chose a location away from school so that the environment is more casual. A board member's home or a restaurant, for example; or, if you are brave, even a park or outdoor venue. Of course, this is something to consider when we know better what our new normal will be for group gatherings. Remember that your retreat does not need to take up a lot of time to be effective. Set a time limit and with help from an agenda, stick to it.
Do your homework. Set up all your board members for success by providing them with all the relevant documents they need. Consider emailing information before the meeting then providing printed copies in person or, if you are hosting a virtual meeting, going over the information during that meeting. Key information to include:
Board member contacts
Combined school/PTA calendar for the coming year (and possibly last year's)
Budget and financial statements
Standing rules and goals and objectives
Current board expectations contract
Use an agenda. Run the retreat like a meeting, with an agenda prepared in advance. You can ask your board members for their input on what they hope to discuss and build the agenda from there. Some items to include:
"Ice Breaker" type activities helping members get to know one another
Reviewing past activities
Creating the calendar of events for the year
Reviewing and updating the new budget and standing rules
Discussing board member expectations and individual duties
New idea brainstorming and discussion