From Leadership News issue June 8, 2017.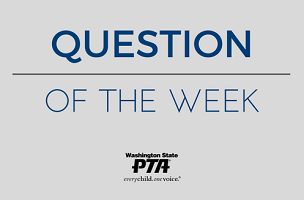 Question
We are beginning to put together materials for our new incoming board and we are wondering when the 2017-2018 leadership materials will be available. Is there a way to be notified when they go up?
Answer
Thank you for your great and timely question! In previous years, the handbooks have been updated and available in August. This year, however, we are working to have them available by the end of June/early July. When the handbooks are complete, there will be a notification in Leadership News and on WSPTA's blog, Facebook , and Twitter pages.
In the meantime, the handbooks underwent major revisions last year and this year's revisions are primarily "tune-ups." The majority of changes are to things like language – for example, we'll refer to "financial reports" instead of "treasurer's reports." You wouldn't go wrong using the current handbooks for your transition and then updating them later in the summer. To access the handbooks and other leadership resources, visit the Leadership Guides page.
We hope this information helps your PTA and great job putting together new board materials! Feel free to contact Julie Haase, WSPTA Leadership Director, for more information.