Guest post provided by Platinum Sponsor, Association Insurance Management Inc (AIM)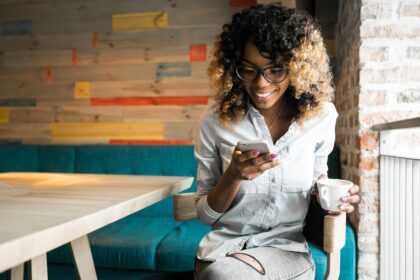 Is your PTA using social media to connect with parents online? Whether you're a TikTok maven or you think 'Grams are a type of cracker, social media plays an increasingly important role for PTAs, especially through the social distance protocols of 2020. If your PTA isn't using social media to its best so far, it's time to up your social media game for PTA success. Here are some tips for success from AIM.
Parent Teacher Social Media Goals
You can't have social media success if you don't create any goals to succeed. Most PTA social media goals should fall into one of three categories: increase awareness, promote participation, increase membership. Social media can help you reach parents you normally might not. Parents can't participate in your PTA if they don't know your PTA exists.
The second type of goal is promoting participation with the PTA. PTAs live and die by their active members. It's the only way events run smoothly and fundraisers make it off the ground. Social media can help you promote participation in your PTA's activities and visually show parents how they're missing out on all the fun. If you have parents who are aware, and interested in participating, the next step is to get them to your meetings. Increase your membership by promoting your PTA online and engaging interested parents. Then, invite them to your next meeting.
Parent Teacher Social Media and School Administration
Because your PTA is not governed by the school district, the school administration does not have any authority over your social media accounts. However, do your principal a favor and let them know about plans to promote your PTA on social media. Your principal will appreciate the heads-up and may direct parents to your PTA's online accounts.
Getting Your PTA Started on Social Media
You have your goals, you've informed the school administration of your intent, but you may not be sure which social media platforms to target. A problem that is easy to solve by polling members at your next PTA meeting. See what social media platforms they use, those are the best platforms to reach them and other parents like them. Don't try to use all the social media platforms, pick the most popular and useful platforms to target. There is no "wrong" social media platform to use for your PTA. Pick the ones that work best for your PTA and your message.
Don't Sweat Social Media Failure
It's unlikely your PTA content will go viral. At first, it can be disheartening to see little response to your social media. Focus instead on promoting your social media offline and keep your posts focused on being valuable and entertaining for the parents of your school. Do that consistently and your group will find success on social media. If your social media is contributing to your PTA mission statement, it is a worthy endeavor.
Media Liability Coverage with AIM
Social media offers a lot of positives for PTAs. Your PTA can easily reach parents throughout the week with news, updates, and resources. However, increased communication can also put your PTA at risk. Media Liability coverage through AIM protects your PTA and its officers in instances of misuse of logo, copyright, pictures, confidential information and other misrepresentations or misappropriations that could impact your PTA's social media.
AIM offers specialty parent teacher group insurance for your PTA's specific needs. Get a Quote and Buy Online Today.